Becoming a musician can take many paths, and for this DJ, it was a combination of circumstance and family support. When asked about his inspiration to pursue music, he candidly admits, "I actually ended up starting as I was skint at the time lol. My Dad helped me as he did it for years." From humble beginnings, he began to carve his path in the music scene.
When it comes to describing his musical style, he takes pride in being diverse. "Everyone's music tastes are so varied now," he explains. "I enjoy the entertainment factor of DJing with interacting with the crowd." This commitment to engaging with his audience is a hallmark of his performances, which have earned him a reputation for delivering dynamic and unforgettable sets.
As for his musical influences, he never really looked up to anyone in particular. Instead, he respected the work of NI DJs who were making waves in the industry. But rather than follow in their footsteps, he chose to chart his own course. "You have to do what you're interested in after all!" he remarks.
Like any artist, he has faced his share of challenges. One of the biggest is pricing gigs, given the saturated market of DJs. But his advice is simple: "Being likeable and reliable will always shine through to make others realise you are serious about your gigs and you take pride in making a good impression."
Despite the hurdles, he has had some incredible experiences. One of his most memorable performances was at the Northern Ireland vs Ukraine game in the Euros 2016, held at the Titanic Quarter fan zone. "NI won 2-0 and DJing on the stage after the win was incredible," he recalls. "The atmosphere was electric, and the video still circulates online to this day with everyone singing Sweet Caroline!"
When it comes to his fans, he makes an effort to keep them in the loop about upcoming gigs, though he acknowledges that not everyone can make it out. "I always try to keep folks up to date where I'm playing next and hoping they can make it, but it is not always possible."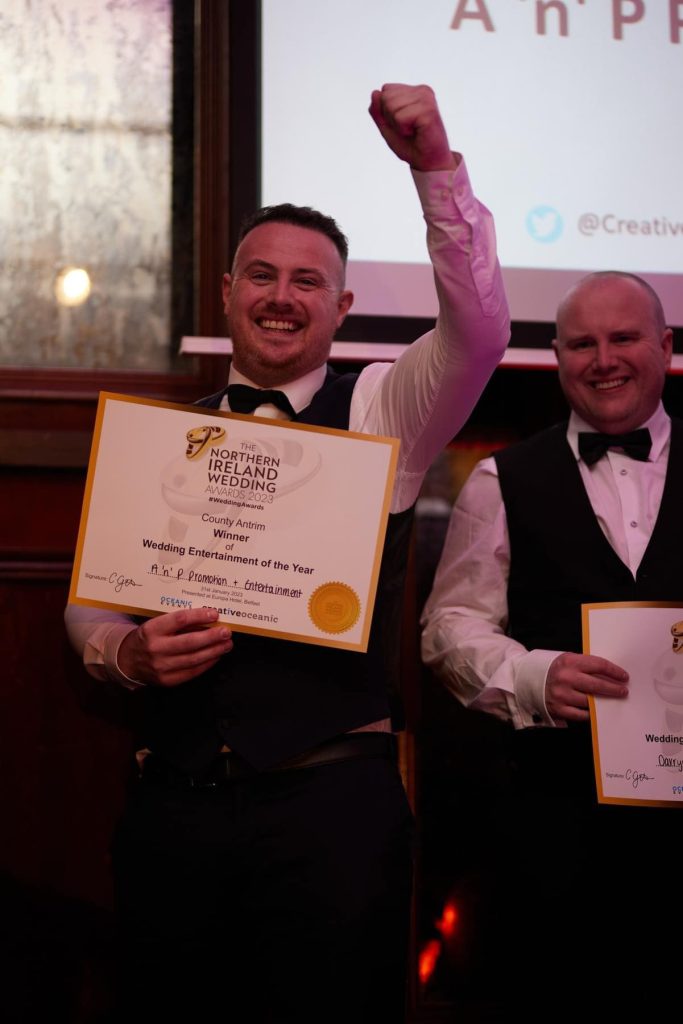 For those looking to pursue a career in music, his advice is to brace for the ups and downs. "Everyone's journey is different," he notes. "Some people can make a name for themselves in a short time, while others take longer." He also stresses the importance of leveraging social media to one's advantage, while also being mindful of its potential pitfalls. Above all, he encourages aspiring artists to trust in themselves and their abilities. "Your worst critic is yourself, so only listen to yourself, and you will go far."
This DJ's commitment to engaging with his audience, delivering diverse sounds, and carving his own path has earned him a reputation as a rising star in the music scene. With unforgettable performances and a growing fanbase, there is no doubt that he is a talent to watch.
It's important to give credit where credit is due, so we want to make sure we give a shoutout to this amazing DJ by name. His name is Ando, and he's the talented artist behind the beats. So next time you're out on the dance floor and the music is just right, take a moment to appreciate the hard work and creativity that goes into making those magic moments happen. And don't forget to give a little nod to Ando – the man who knows how to keep the party going all night long!
Do you know someone that should be featured in our local talent spotlight?
If you do email us at [email protected]