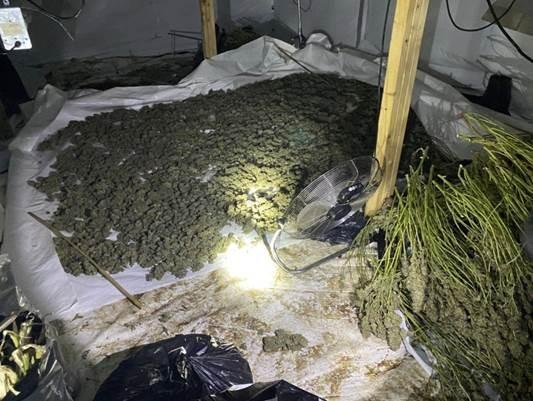 Two individuals, aged 35 and 39, were arrested by detectives from the Organised Crime Unit with the assistance of the District Support Team and local Neighborhood policing teams, following the discovery of a major marijuana growing operation at a property in County Down.
Detective Inspector Kelly stated: "We uncovered a substantial and well-designed cannabis farm that is believed to be run by an organized criminal group. Its shutdown will likely cause significant distress to the criminals involved. A large quantity of suspected cannabis and other items have been seized for further investigation.
"The suspects remain in police custody. We are dedicated to combating illegal drug trafficking and the profit-driven criminals behind it. Drugs cause immense harm to families and communities, and those who supply them do not care about their victims. We urge anyone with information about drug-related activities to contact us, as that call can make a difference."
Detective Inspector Kelly also called for anyone with information regarding the suspected cannabis farm to come forward by calling 101 and citing reference number 791 03/02/23. Information can also be reported online through the non-emergency reporting form on the PSNI website or anonymously through Crimestoppers at 0800 555 111 or on their website.